Click here or the photo to check for upcoming events!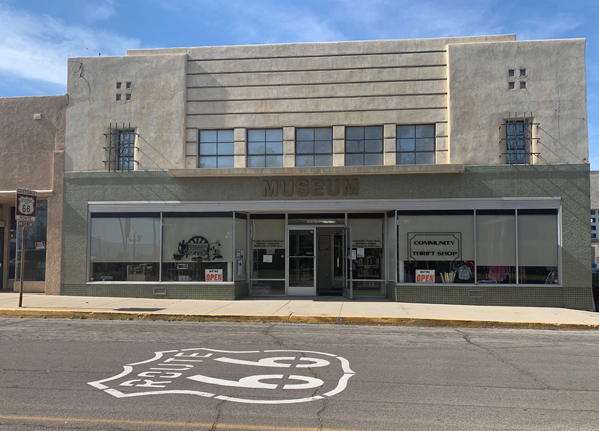 Local history, Santa Fe Railroad, Harvey House, Route 66, historical photographs, Mojave Indian beadwork & pottery
Located right across the street from the El Garces Harvey House, the Needles Regional Museum displays many artifacts from the area in one large room. The museum operates a thrift store adjacent to the Museum.
Hours of operation 9 am – 2 pm Monday through Saturday.
Call for an appointment after hours.
email us;
needlesmuseum@frontiernet.net
Make sure and check the hours of operation as the Museum is closed during the hot summer months.
~~~ Powered by Volunteers ~~~